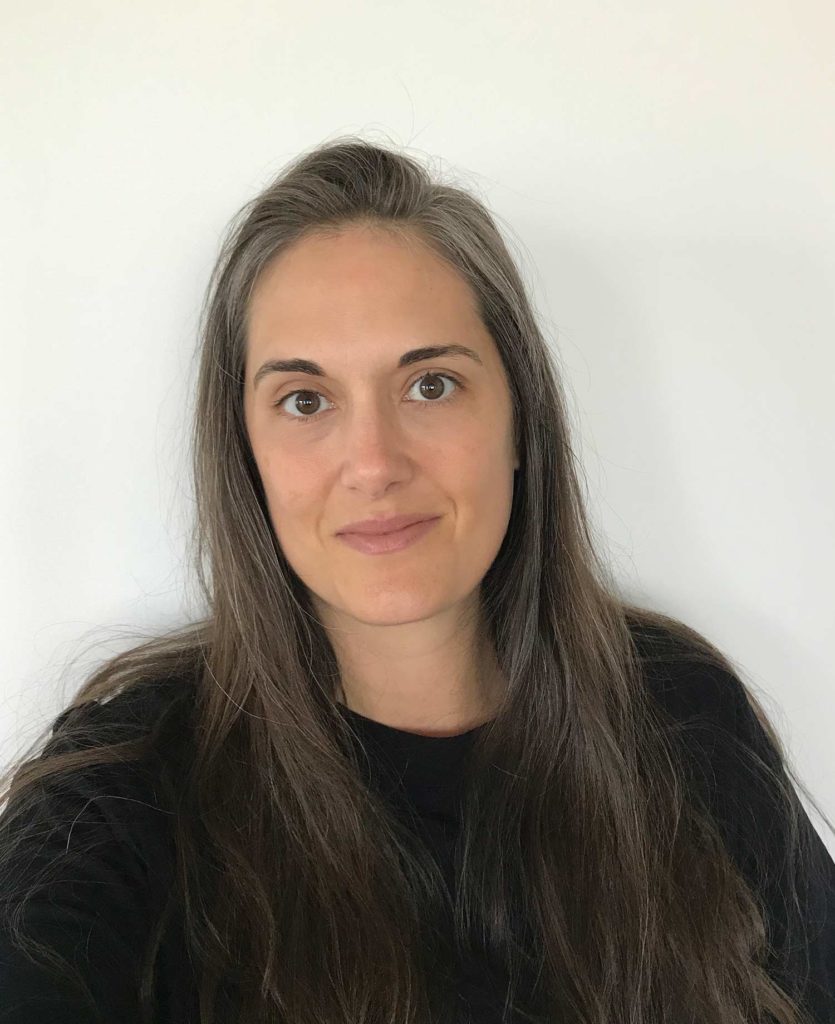 Chief Executive Officer, Director, Consultant
Courtney is formerly a Special Education Teacher and Family Case Manager, as well as the founder of an NGO in Nigeria, West Africa. She has spent the last 8 years developing cutting-edge programs in the fields of neurodevelopment, childhood trauma, complex developmental trauma, identity-based conflict, generational trauma, neglect and poverty, and emotion therapy through extensive research and pilot studies. Her global work for child rights and human security through culturally sensitive lenses while serving for 15yrs overseas with orphans, vulnerable children, severely impoverished, internally displaced persons, and foreign armed forces, has affirmed her belief and passion that healing must recognize the 'whole' person. Courtney uses a holistic approach across all domains that are created through collaboration and unique for each person, family, group, and community in need. She assists others by walking with them on their path of learning and healing. Courtney's goal is to help people learn and understand how various traumas have impacted their lives; their heart, brain, body, mind, and soul, and how it has been vicariously carried forward impacting every moment of life. She aspires to help people gain self-leadership and choice over their path forward into healing and rehabilitation. Courtney sees the pain in people, but also recognises their possibilities. Courtney seeks to ignite the resiliency that is already living inside one each of us.
Courtney is a BC certified teacher focused in Special Education and Learning Assistance for children with behavioural challenges, trauma-related subjects such as the Fear/Stress-Response System, Attachment Theory and Adverse Childhood Experiences (ACEs) Courtney is a trauma-informed Therapeutic Intervention Web Developer and a Curriculum and Program Developer Courtney is a certified CISM Leader (Critical Incident Stress Management) and certified in Assisting Individuals in Crisis as well as Assisting Groups in Crisis. Courtney is certified in River of Life: Aboriginal Youth Suicide Prevention, Intervention, Postvention. She is also certified in SafeTalk: Suicide Alertness Courtney holds a Master of Education in School Counseling. She is registering with the BCACC as a Registered Clinical Counselor. Courtney is certified in Disaster Mental Health Counselling through a Culturally Sensitive Approach The ChildTrauma Academy acknowledges that Courtney P Anderson has completed NMT Training Certification through the Phase I level.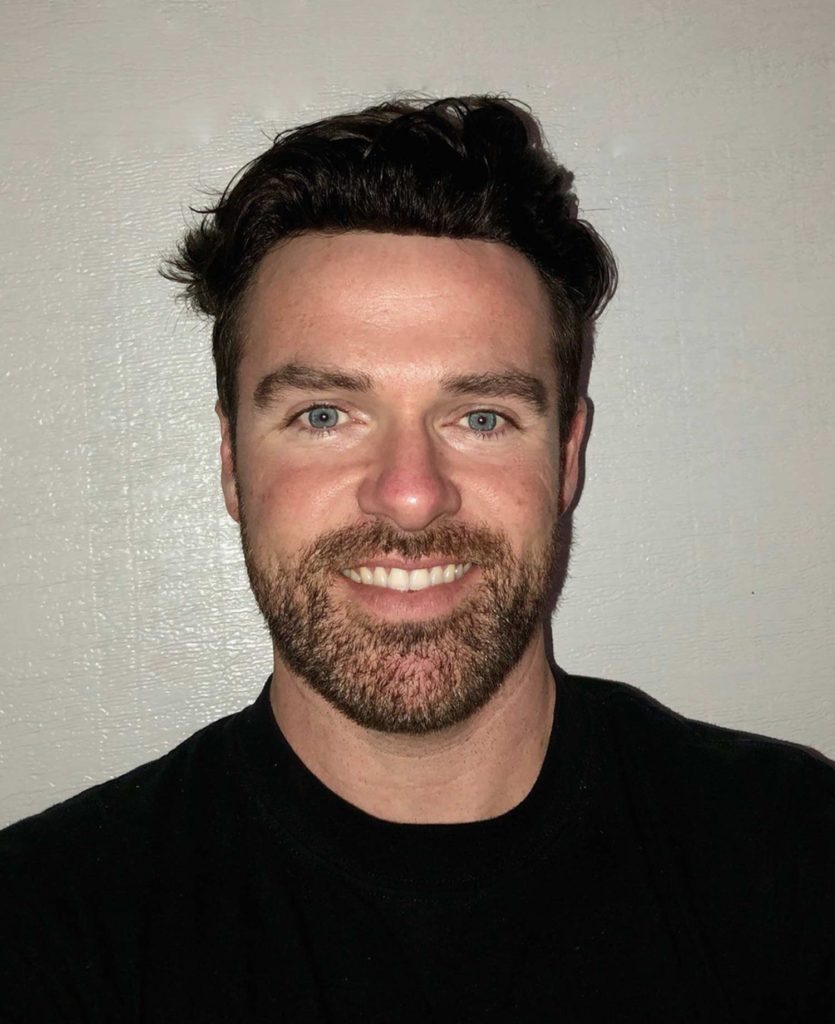 Director, Secretary, Consultant
2020 has brought unprecedented anxiety and worry to every facet of society. In light of changes around the world from Covid-19 and social issues, we are seeing individuals, families and communities struggling to find a way to navigate the hardships and generalized anxiety that have become a part of a 'new normal' for all Canadians. Josh has supported communities in crisis through education and mental health services for the past 16 years. He has worked as a teacher, mentor, administrator, counsellor and behavioural consultant across a variety of communities. He is well versed in curriculum development, innovation of new programs and has worked extensively with people with disabilities. Bringing a trauma-informed lens to learning and healing is a critical part of Josh's approach. Josh's passion is inserting himself into communities that are struggling to help them find healing and move towards health and wellness. He is currently upgrading his graduate studies in the field of clinical counselling to add to his broad background of social and emotional development focused education, mentorship, mental health support and advocacy. Josh knows that it takes compassion, patience and persistence to help those who are marginalized and he has made it a personal objective to see that no one gets left behind, starting with a focus on his own communities here in British Columbia with a particular focus on our indigenous and marginalized people. His passion is to advocate for those who are struggling in helping them find the courage, healing, and self-worth to begin rewriting their own stories. In the words of Richard Rohr, "all great spirituality is about what we do with our pain." Josh is a charismatic personality who brings laughter and joy to every environment and has the ability to ease tension and build peace. 'Taking the risk of digging deeper into your story will empower you on your journey to healing and wellness. Why not reach out and start a conversation?'
Josh currently works for a school district in the Lower Mainland. His primary directive is to manage a specialized program for students struggling with anxiety, deficits in learning and deficits in mental health. He is a Level B Assessor and Psychological First Aid Assessor.  Josh is a Trauma Intervention Responder, Critical Incident Responder and Scene Manager, and youth/young adult Mentor with extensive experience in counseling for relationship challenges, family, abuse, and suicidal and drug use situations. Josh is also certified in Suicide Awareness: Prevention, Intervention and Postvention for Crisis Responders.
Josh is the Chief Operating Officer for the Lensbox Foundation who has a primary goal to remove barriers to accessing health resources, empowering people to bring awareness to mental and physical health needs impacting their community and addressing eye health needs in rural parts of British Columbia.
Josh is a certified CISM Peer Counsellor (Critical Incident Stress Management) and certified in Assisting Individuals in Crisis as well as Assisting Groups in Crisis.
Josh is a Hockey Canada Certified Developmental 1 Coach who has 15 years of coaching competitive hockey. He uses the world of sport as a means to build community and resilience.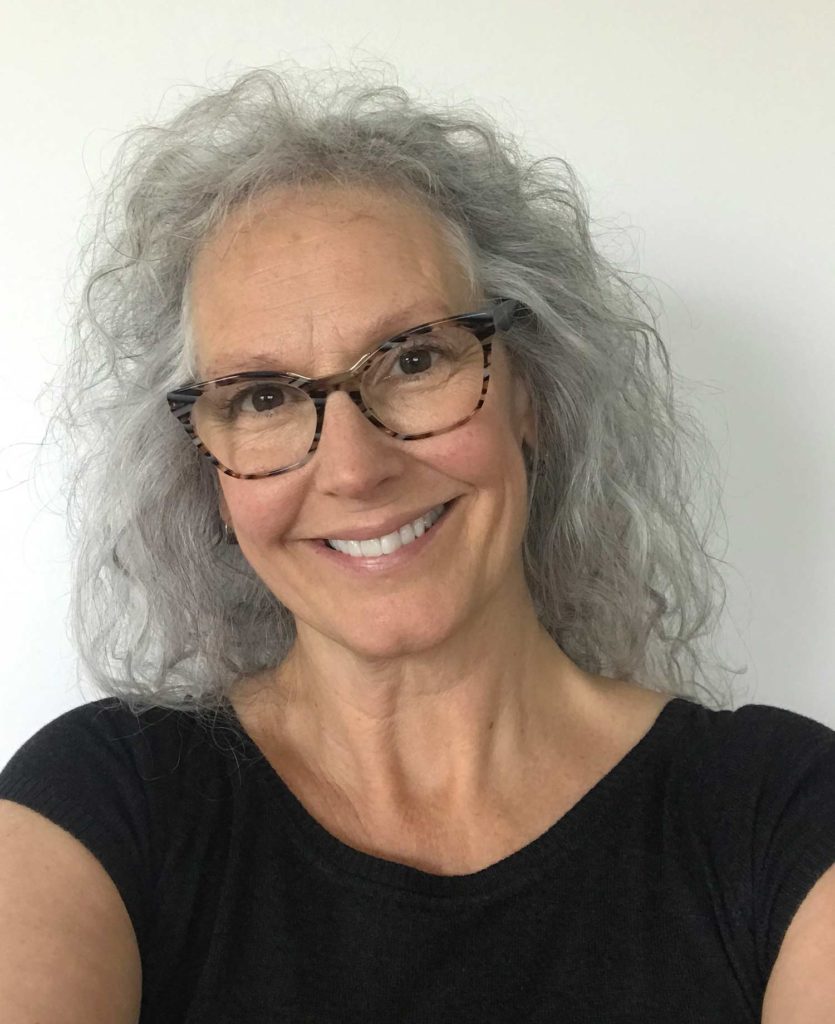 Cat is a Spiritual Director who focuses on supporting people on their spiritual journey through life. As a contemplative, she gives agency to those she companions by offering a safe and non-judgemental space to explore life experiences whether in times of curiosity, confusion, or suffering. Her focus areas are trauma, neglect, abuse, suicide. Cat is an End of Life Care Doula and supports individuals and families as they transition through terminal diagnosis, grief, death, and bereavement. She incorporates focusing, mindfulness and meditative practises into her platform as a practitioner.
Cat has trained under Dr. George Everly as a Trauma/ Critical Incident Responder and Crisis Scene Manager and offers Critical Incident Stress Management.
REACH is happy to offer her services of Spiritual Direction, End of Life Care and Critical Incident Stress Management.
Spiritual Director
End of Life Care Doula
CISM Team Leader (Critical Incident Stress Management);
Assisting Individuals in Crisis
Assisting Groups in Crisis
Suicide Awareness for Crisis Responders
Pastoral Crisis Intervention I
Pastoral Crisis Intervention II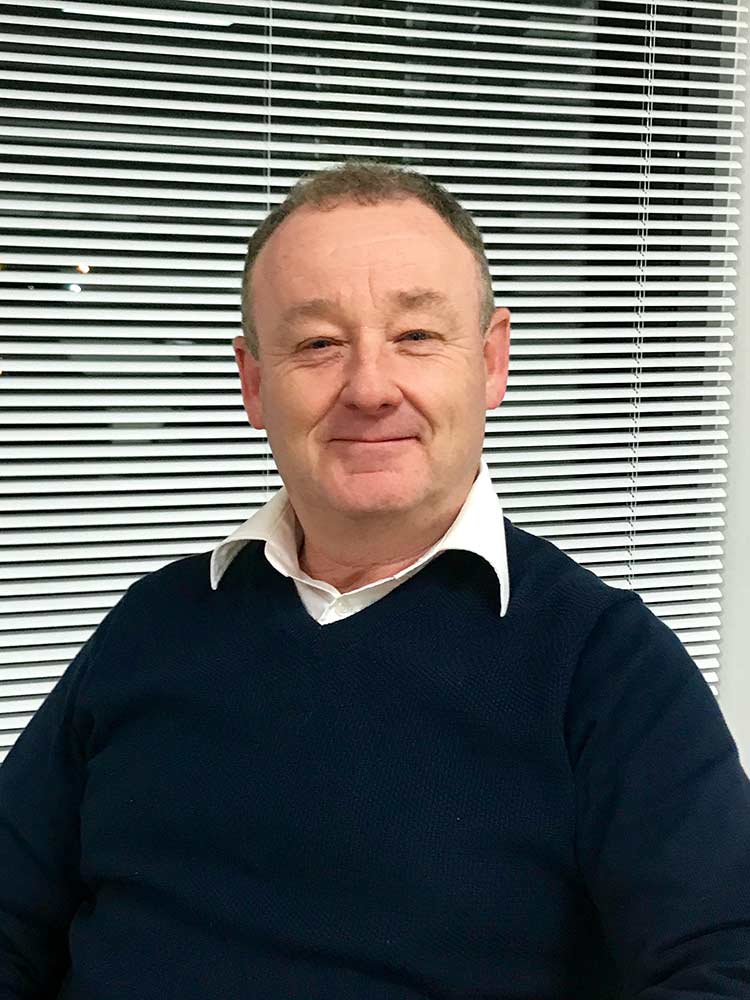 Director, Consultant, Counselor
Joe knows that people will experience trauma, stress, and difficulty throughout their lives, and helping educate and equip them to manage and cope has been his career and calling. Helping people, groups and communities to become safer, stronger and whole, has been a passion in his life.
Joe's focus is education; his goal is to strengthen clients to the point where they do not need him, strengthened to become a positive influence in the lives of others, an influence they may have lacked in their own lives. His therapeutic approach is Adlerian in training, but his practice is integrative and eclectic. Joe's educational background includes Teacher Training at Simon Fraser University, Individual and Family Counselling studies at University of British Columbia, and Coaching Studies at University of Victoria. He has more than thirty years' experience as a teacher, counsellor, union administration (in a variety of executive positions including President), and is a member of the Chilliwack Sports Hall of Fame as a coach. He has worked in education at all levels, from Kindergarten to Masters level, including Alternate Education and Distributed Online Learning. Joe has worked for the Ministry of Children and Family Development (also once known as Ministry of Social Services) as an Intake Worker, Adoptions worker and carried files in Family Support and Foster Care. He has been trained in Violent Threat Assessment, is a certified Online Counsellor, having expertise in Negotiation, Conflict Resolution, and Mediation. Joe regularly presents to multi-aged groups on a variety of social and psychological themes and has been a regular presenter to the Criminal Justice Program and the Education Faculty at the University of the Fraser Valley.
Joe is a School Counselor, Career Counselor, Grief Counselor, Addictions Counsellor, and Family Counselor. He is trained in Threat Assessment, Negotiation, Conflict Resolution, and Mediation, and is a Certified Online Counsellor (University of Toronto). Joe is a seasoned Athletics Coach, NCCP certified, and has specialized in Peer Counseling, with comprehensive knowledge and experience in the areas of Union Administration and Alternative Education. Joe was a member of the British Columbia School Counsellors' Association (BCSCA) but is not currently certified through RCC or CCC.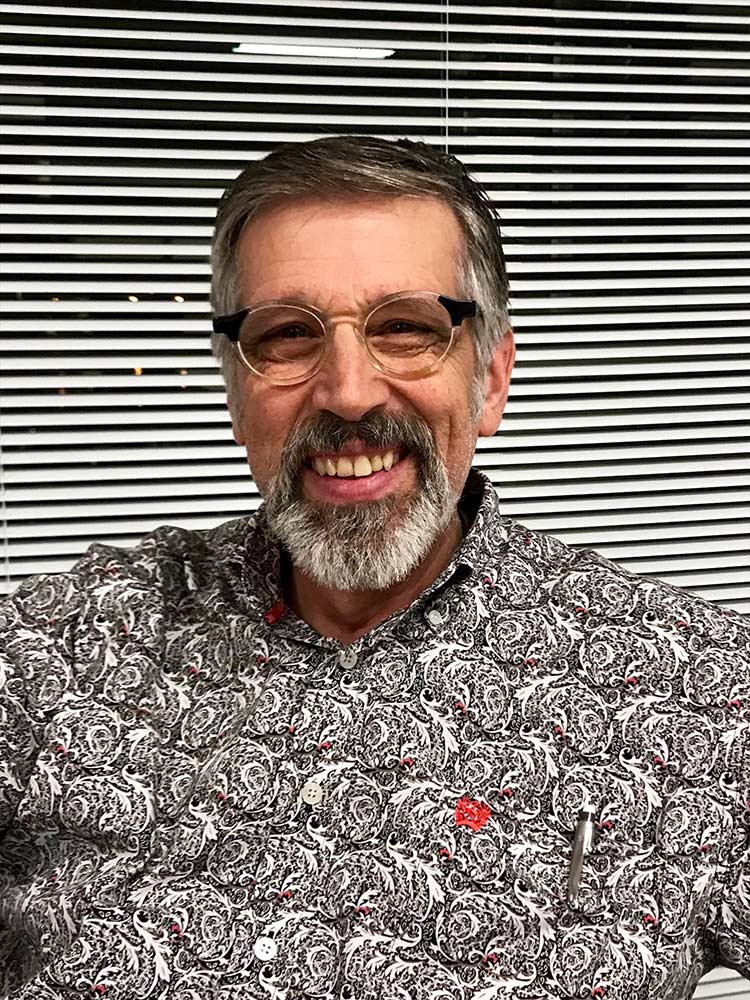 Steve sees life as an invitation and wants you to also. He has over 27 years teaching experience and rocks the world of the high school students in his psychology program daily. He has a post-graduate degree in Curriculum Development and Administration. Steve created and implements a Peer Support/Human Services program in Chilliwack because he believes building healthy relationships at the individual and community levels promotes life-long learning and successful futures. Building resilience into children and young adults is the best insurance against lifestyles of addiction, cycles of abuse, crime, or suicide and the resulting traumas. As a drummer and percussionist, Steve facilitates drum circles understanding how drum rhythms can bring emotional release, restoration, and healing. Steve believes in forming connections with youth and their families. He excels at leadership training and mentoring in goal setting, skill acquisition and vocational/career path planning and facilitates training sessions and workshops to enhance development of personal standards, gifting, and talents at all levels.
Steve is a Teacher (B.Ed. MA) focused in Psychology specifically the trauma-related subject of Adverse Childhood Experiences (ACEs)
Steve offers Drum Circle/Rhythms, Life Mapping, Work Experience
Steve is certified in Critical Incident Stress Management (CISM)
Assisting Individuals in Crisis
Assisting Groups in Crisis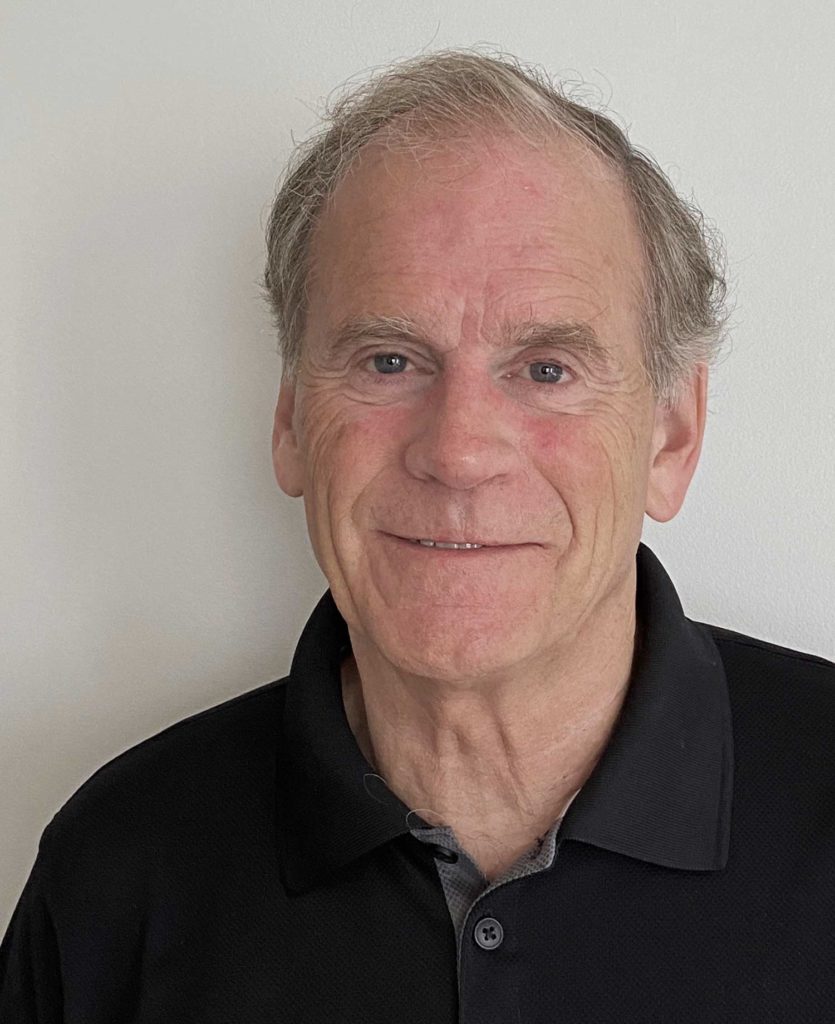 Dr. Robert Lees, Psychologist
Counselling and Training / Supervising Director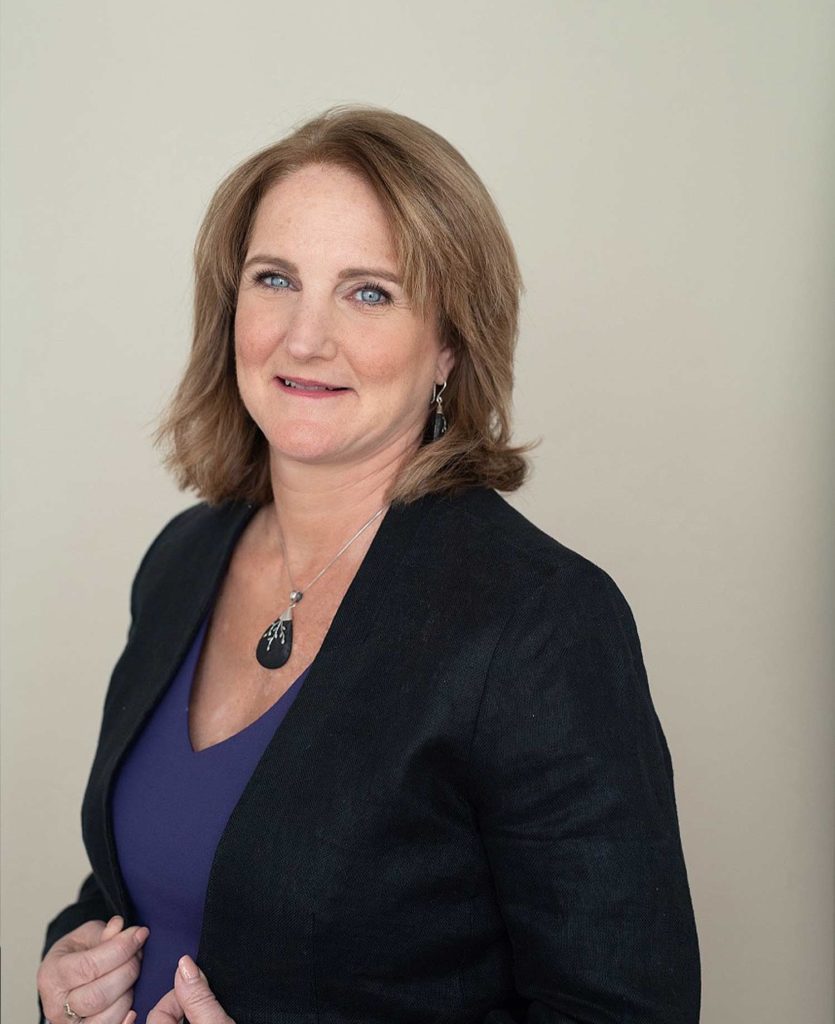 Melissa Glaser, Licensed professional counselor and Author of Healing a Community; Lessons for Recovery after a Large-Scale Trauma.  Melissa leverages her extensive experience as a psychotherapist to facilitate community healing in the wake of tragedies. In addition to running her own successful practice for 30 years, Melissa has served as a Clinical Leader in the behavioral health field.  She has a successful track record strengthening and transforming community based clinical programming including Community Outreach Liaison to the communities of Newton and Sandy Hook, Connecticut as they worked to recover from the devastating 2012 school shooting. She established the Recovery and Resiliency Team, using the first grant awarded by the D.O.J. to address community recovery. Melissa and her team provided direct support to more than 900 individuals within one year and created a successful response and recovery model for healing through her team approach to community resiliency. Melissa built enduring relationships throughout the community and developed sustainable recovery programs to support specific needs, including those of first responders, Sandy Hook School teachers, victims, witnesses and their families. Her efforts included an educational series and ongoing support to clinicians, town leaders, local clergy, and municipal employees.
Western Connecticut State University awarded Melissa an MS in Counseling. She earned her BS from Clark University. Melissa continued her professional development by becoming a Licensed Professional Counselor. She is a Member of the American Counseling Association and the American Mental Health Counselors Association and Psychotherapy Networker.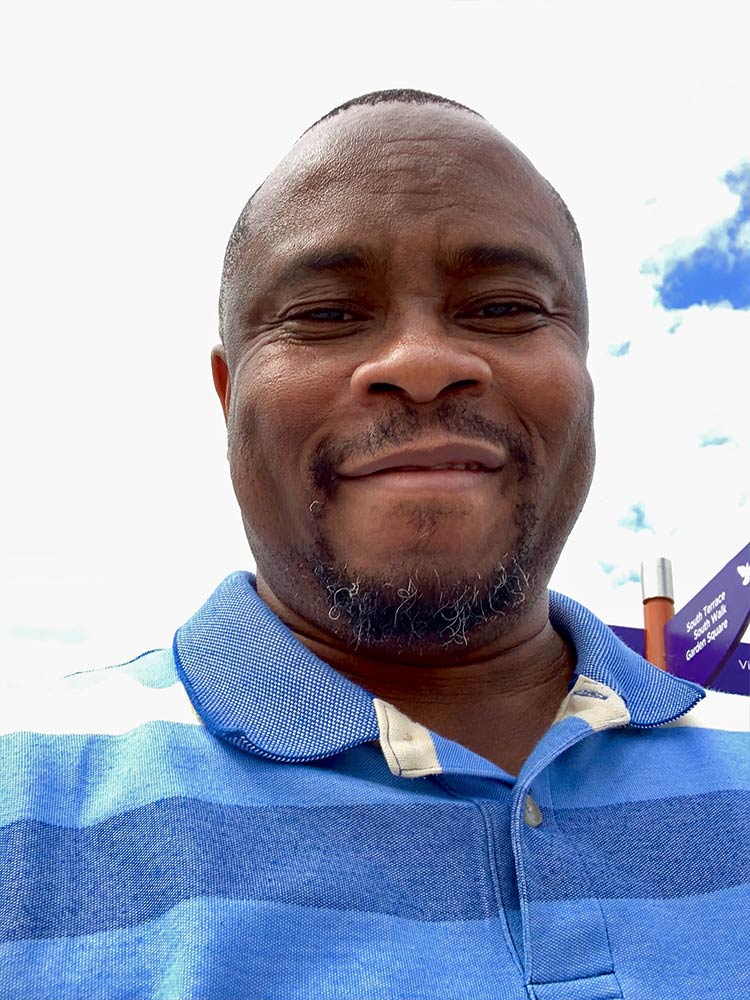 Advising Consultant, Child and Youth Psychiatrist
Dr. Sodipo is a Fellow of the Royal College of Physicians and Surgeons in Canada and a member of the Royal College of Psychiatrists in the United Kingdom. It is the belief that Dr. Sodipo has in preventative medicare systems, that has driven his desire to care for children and adolescents. Dr. Sodipo's goal is to ensure quality mental healthcare for the younger generation, leading to a greater and healthier tomorrow.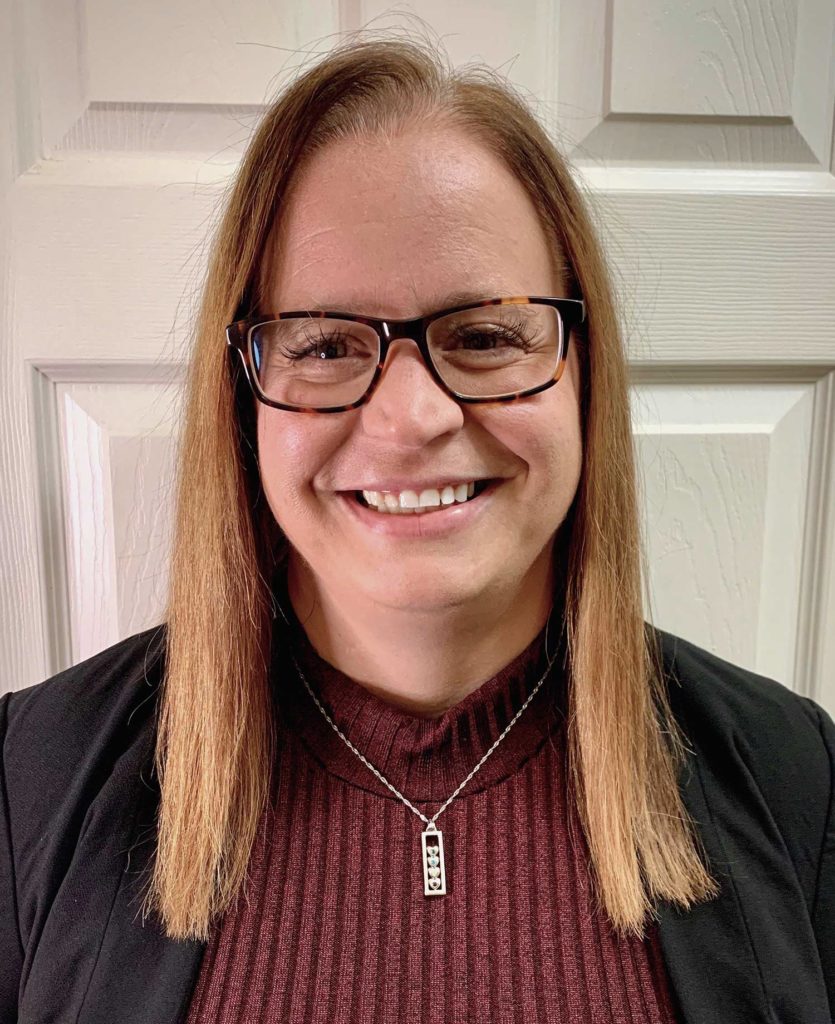 Intern Student Clinical Counsellor
For the past 12 years, Vicki has worked within the human services field in various roles supporting individuals and families. She believes that an important aspect to enhancing personal growth and healing from trauma is for individuals feel supported in a genuine, empathetic and compassionate way. She takes an open-minded, holistic, strength-based and collaborative approach to counselling and aims to come alongside individuals to offer support while honoring their lived experience.
Vicki has a passion for educating others in increasing their understanding of complex trauma, generational trauma and other barriers that may have affected their brain, body, spiritual, emotional and social development. Her aim is to enhance an individual's and/or a family's understanding of their strengths and resilience while utilizing eclectic interventions that fit their unique needs. Her greatest strengths lie within her genuineness, intuitiveness, empathy and compassion. Vicki places great importance on creating a safe, engaging and compassionate space for individuals to share and believes this is paramount to facilitating and encouraging positive change based upon their goals.
Vicki has completed a Bachelor of Arts in Psychology Degree at Mount Royal University and is currently near completion of the requirements for a Master of Arts in Counselling Psychology at Yorkville University.
Vicki has training in telehealth counselling services, complex trauma, Complex Care and Intervention Program (CCI) and suicide awareness.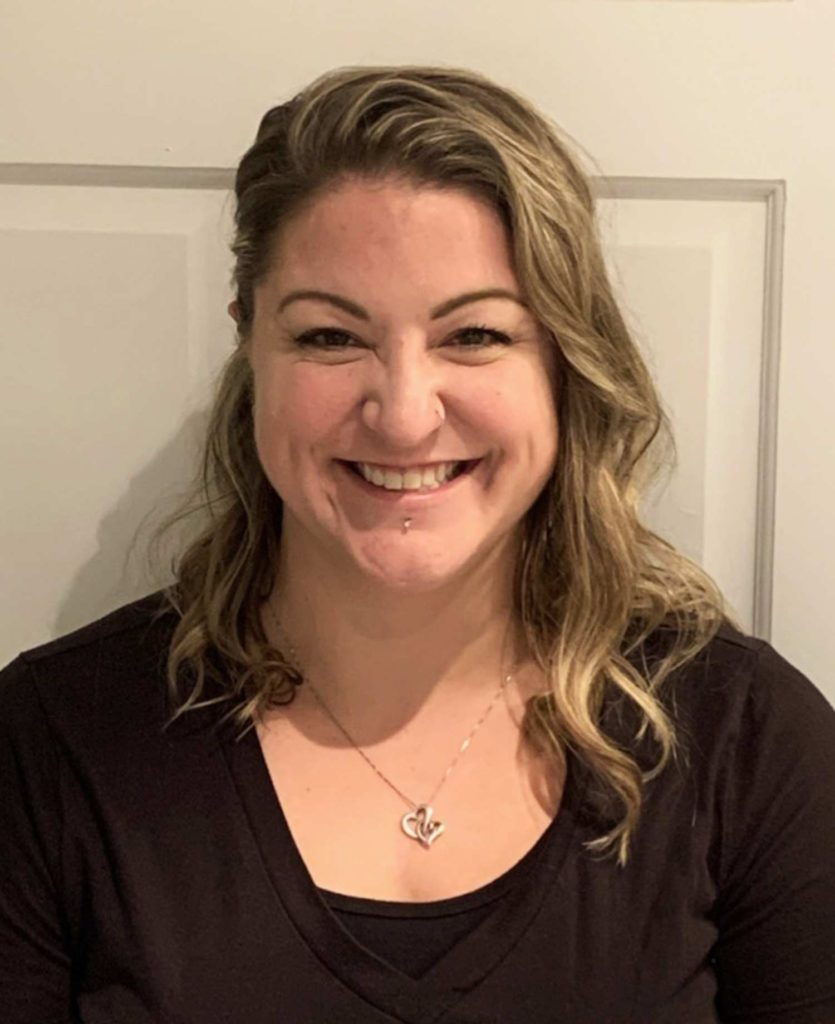 Administrative Coordinator
With over ten years supporting children, youth and families through various roles with non-profit organizations, Nikki recognises the importance of an holistic, trauma-informed and everyone-hands-on-deck approach to assisting those living through crisis and trauma. She has worked as: a Camp Coordinator & Counsellor for children of incarcerated parents; a family and youth support worker; a Mentoring Coordinator; a Program Coordinator/Developer and Evaluator; a Funding Adjudicator; and most recently, a Youth Services Coordinator, with a speciality in serving those that identify as Metis, Inuit and First Nations.
Nikki works through a firm belief that all people would benefit from positive people and cheerleaders in their life, and that having positive mentors, influences and access to education and secure employment can build resiliency. She prefers to maintain an optimistic and positive attitude, even in the worst of times, knowing that to encounter a rainbow, you have to get through the storm.
Nikki's experience and insights allow her to support the REACH Directors, Associates, Staff and Peer Mentors in staying organized and at their best to assist the community. Have a question about REACH? Just call Nikki – and if she doesn't know the answer, you can be sure she'll help you find it!
Vicki has completed a Bachelor of Arts in Psychology Degree at Mount Royal University and is currently near completion of the requirements for a Master of Arts in Counselling Psychology at Yorkville University.
Vicki has training in telehealth counselling services, complex trauma, Complex Care and Intervention Program (CCI) and suicide awareness.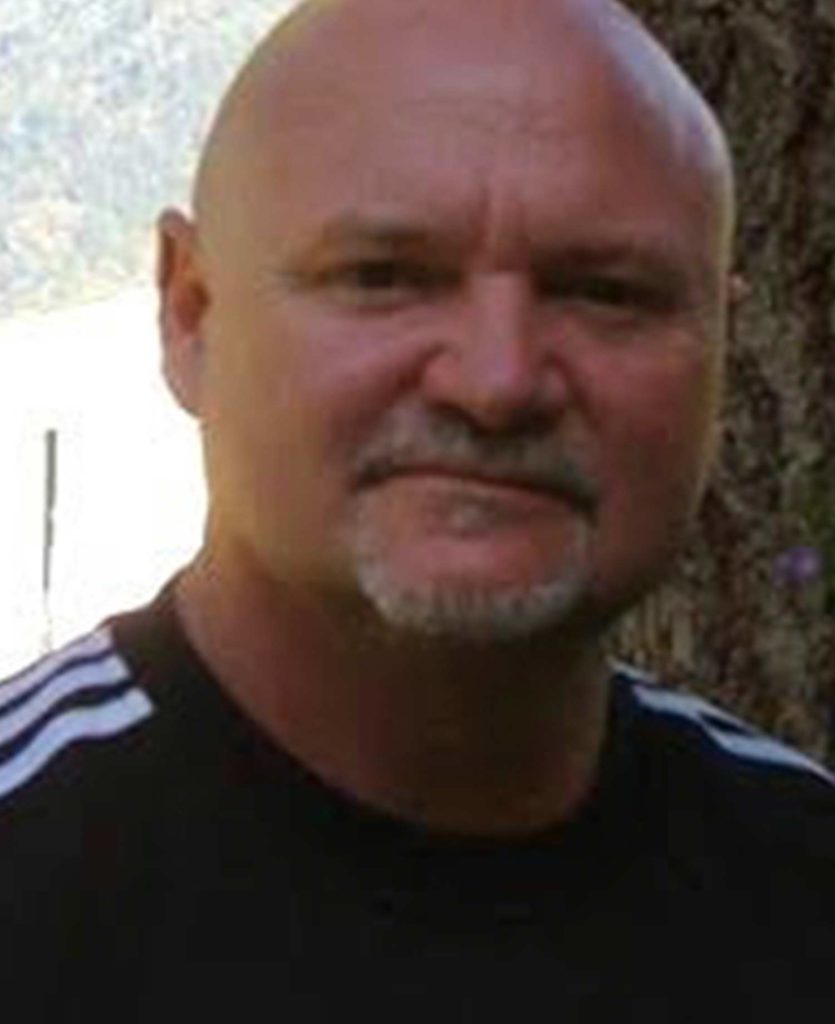 Staff Sergeant William (Bill) Emery (Rtd.)
REACH is pleased to welcome William (Bill) Emery, retired Staff Sergeant with the Abbotsford Police Department in Abbotsford, B.C., to our newly formed Peer Mentoring Program. Bill is one of a growing list of professionals who have decided to make themselves available to our clients for personalized one-on-one and group peer mentorship for learning and support opportunities.
Bill was born in Chilliwack, B.C., where he was heavily influenced in policing by his father who was the Sheriff of Chilliwack, as well as an Auxiliary RCMP officer. Bill joined the Sheriff's office and Auxiliary RCMP at eighteen (18) years of age, right out of high school, conducting document service, court security and prisoner escorts. Bill joined the RCMP as a regular member in 1975, where he served in seven (7) detachments in ten (10) years with the RCMP, in places such as; Prince George, Mackenzie, Pemberton, Burnaby, Agassiz, Langley and Kelowna. Most detachments policed First Nations Reserve land, which served as a positive experience overall for him in learning about First Nations Culture and the people. In 1986, Bill left the RCMP and joined the Abbotsford Police, where he served in uniform and plainclothes duties. Bill's main investigative focus was Major Crime, primarily Homicide investigations, where he served in roles such as; Investigator, Team Leader and eventually Team Commander for the Integrated Homicide Investigation Team (IHIT) in the Lower Mainland of British Columbia. Bill led two (2) teams of homicide investigators (16 members), personally managing approximately fifty (50) homicide investigations in four (4) years. Bill also served for fourteen (14) years as an Emergency Response Team (ERT) member and Team Leader for the Abbotsford Police. During his thirty-four (34) years of police service, Bill has interviewed hundreds of victims and witnesses of crime, of all ages and genders, also having to "be there" for countless families of victims during the worst time of their lives and during the criminal trial process, which re-surfaces the pain experienced before. After retirement from policing in 2009, Bill was employed as a Fraud Investigator for a national insurance company and now conducts Background Investigations for two (2) police departments in the Lower Mainland of BC, ensuring that the hiring process for police officers is conducted in a fair and unbiased manner for all aspiring police officers wanting this honorable career. It is Bill's belief that the traumatic incidents experienced by officers and emergency personnel as a whole, is extremely intense and sometimes, life changing, and that those who have experienced similar events and have worked through the emotional stress and trauma, can relate in a personal way. Bill's focus is to assist those in need, by being there as someone who cares and has "been there".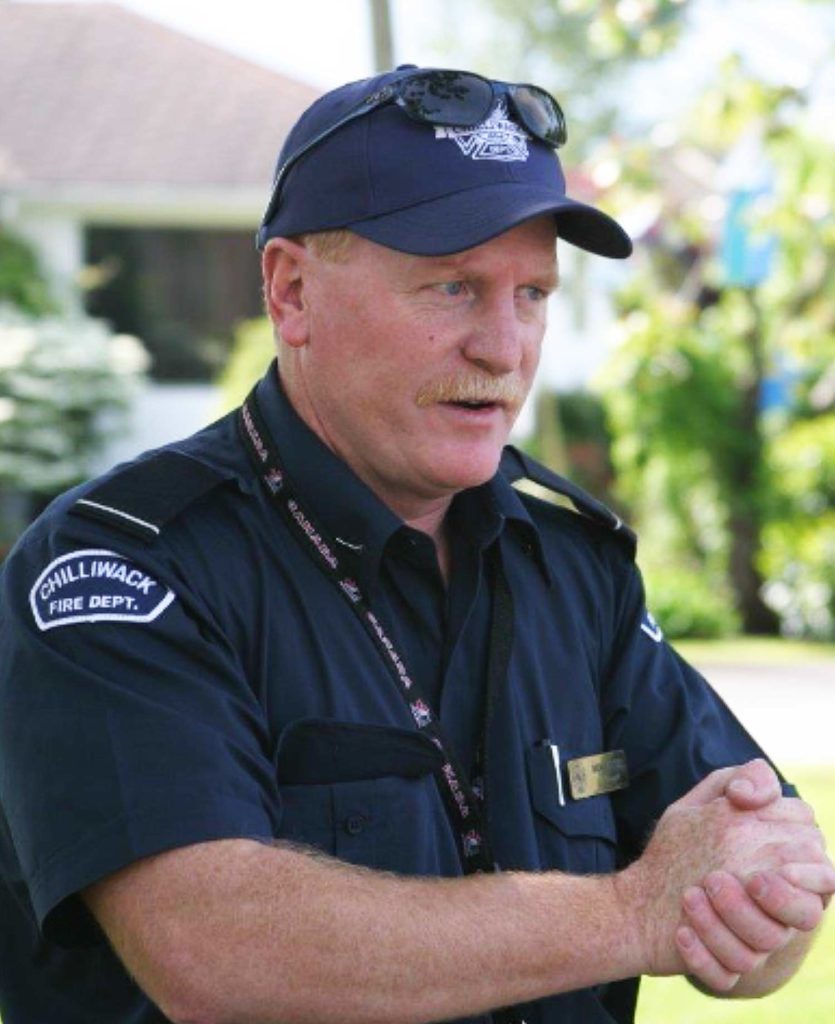 REACH is pleased to welcome Ben Fryer, retired Fire Captain, to our newly formed Peer Mentoring Program. Ben is one of a growing list of professionals who have decided to make themselves available to our clients for personalized one-on-one and group peer mentorship for learning and support opportunities.
This is Ben Fryer, retired Captain of the Chilliwack Fire Department. Ben was born in Southern Ontario in 1955 and moved to the Fraser Valley in 1970, graduating from High School in 1973. His work life began as an apprentice in Auto Body Painting and Auto Body Fabrication, completed in 1989. He was married in 1980 and had two children.
Ben joined the Chilliwack's Volunteer Fire Department in 1985, and was hired on Full Time Status in 1992, rising to the rank of Lieutenant in 1999. Upon completion of Fire Fighter Basic Skills training, and following Officer Training at the Justice Institute of BC (JIBC), Ben was promoted to Captain in 2007. Ben served as secretary / vice-president of the IAFF Local 2826 for fifteen years.
Ben's entire career was either as a Firefighter on an Emergency Response Engine, or as an Officer responding to all types of Emergency Incidents. Emergency Incidents include fire response, auto accidents, and industrial accidents, often requiring extrication.
Ben also served the community for four years as a By-Laws enforcement officer, working at street level with some of the most needy and vulnerable members of society.
Ben is a licensed first responder under the Emergency First Responder (FR3) Program.
Ben is a recognized Public Fire Safety Educator who provided safety education to schools and public organizations and events. He also conducted Annual Fire Safety Inspections of public buildings as part of his regular duties. Ben is also an accredited Fire Instructor and FR3 Medical instructor evaluator through JIBC.
During his many years in public service, Ben has witnessed and dealt with troubling, and at times horrific, incidents that affected the lives of all involved. He recognized early the importance of quality debriefing, of the essential need of support and understanding for members and their families. Ben worked with in house and support counselling teams to help his members receive that support.
Ben knows that as someone who has "been there", he can offer a unique perspective and a mentoring ear to First Responders and their families.