Goals & Objectives
REACH Trauma Response Consulting Ltd is a privately-run company that specializes in mental health education and trauma informed interventions.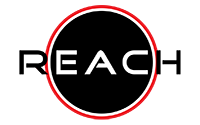 REACH is bridging the gap between mental health services and trauma-informed education. REACH Partners are skilled and experienced across a breadth of specialized mental health and education fields. They have created goals and objectives which target a symbiotic relationship between these two domains, with the desire to empower people to become the authors of their own story, realizing they hold the ability to change the future by understanding the past. It is the cross over between the mental health and education fields, that uses a trauma-informed approach, which creates Rehabilitative Education and Comprehensive Health models.
REACH prides itself in the unique approaches and beliefs it holds, in culturally sensitive and collaborative approaches, which helps people understand how trauma affects every aspect of their lives.
REACH strives to create a culture and environment of acceptance and understanding surrounding mental health and the possibilities for resilience and healing. The services that REACH offers are in high demand throughout BC, Canada, and the world, as people have been continuously facing an increase in trauma and mental health issues. REACH hopes to make these services accessible and available to all those in need.